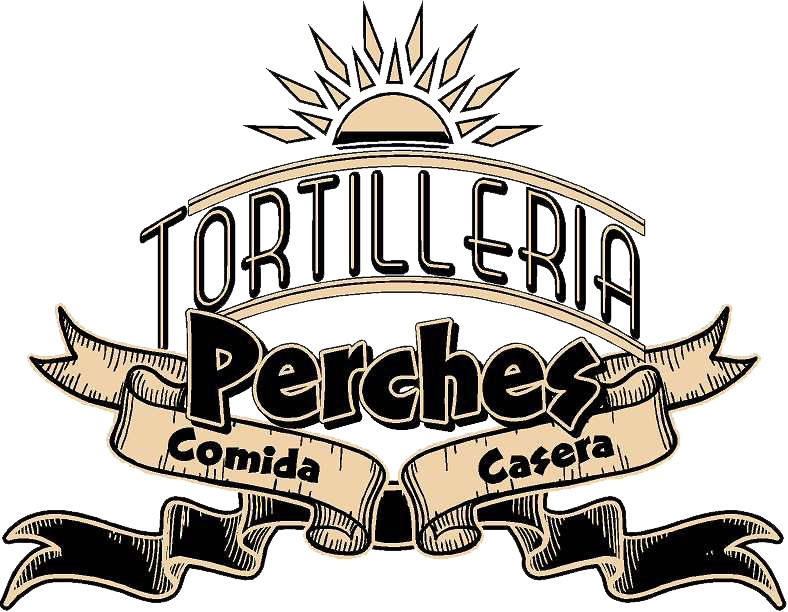 Welcome!
TORTILLERIA PERCHES is known for it's Five-Star food! This is truly the definition of an authentic Mexican Restaurant. This locally owned establishment was started in 2005 by the Perches Family. Jesus Perches and his mother Maria Perches own and operate this restaurant together. Everyday, fresh food and drinks are made such as tortillas, chips, salsas, tamales, teas and juices among many other family dishes.
Check out these reviews:
Springfield Diners, Dives and More...
"WOW, now that's what I'm talking about! Real Mexican, Real Good and Really well presented as "Street Food" should be, without fanfare but with a clean, concise delivery that is easy to eat easy on the wallet and even easier to enjoy! I love the the way Maria blended the flavors of the Mexican States of Durango and Chihuahua and threw in a few costal favorites as well! Their Carnitas are OUTSTANDING! The Lengua tacos are the best I have had in 25 years and certainly the best I have had east of California and North of Durango; Nobody in the Metro does it better!!! The guacamole is excellent, fresh and appropriately chunky. If you can't tell, I LOVE THIS DIVE! The food is OUTSTANDING, the service is fast and the friendly face of Jesus, Maria and his sister Zulema are comforting and inviting. They will do for you what ever you ask and do it with a smile. Quantifying this is simple, Food is 5 points! Service is 5 points! Atmosphere, remember we are talking dives here, not fine dining sit down eateries, is 5 points!
Cumulative total 5 Stars!!!
If GREAT REAL MEXICAN FOOD is your passion you need to RUN don't walk to Perches, just don't do it on a Monday for they are closed for rest and rejuvenation." -Kent Kelso
"
Food-5 Stars:
Taco Tuesday! One of the best values in town. 99c for a homemade taco with your choice of delicious meat. To be fair, I had 3! 1 Barbados, 1 Carnita, 1 Discard (pulled pork, shredded beef, and mixed meat with chorizzo). All were great! Plus Jesus brought us a delicious serving of chips and salsa."- Jeff Widmeyer
Bob's Whine and Dine (Tag Magazine)
"Overall I think the menu at Tortilleria Perches is more authentic than most any other place here in Springfield. It is simple Mexican food and I appreciate that. Everything has that home made look and taste to it. I really need to make it back more often." -Bob
Urban Spoon
"Simple 5-Star food with outstanding 5-star service... and at awesome prices. We'll definitely tell people, and be back again. I imagine as word of this place grows, it will become difficult to find a seat in the restaurant." -Eric Raines
"My love for food comes from my parents, and there is no one who can cook remotely close to my mother. Tortilleria Perches comes pretty darn close. When I've been away from Texas (home) too long I step into Perches and take a trip there. I recommend going on Wednesday to try the Nopalitos (cactus). Keep an open mind, and the food won't disappoint. Their Menudo is even worthy to take home to my mom. If you haven't tried this place you truly are missing out." -Rosalinda M.
"We will definitely be visiting again as the prices and food are both excellent."- Bedwards
"We've tried a lot of Mexican joints in Springfield, and this one is delicious. If you are looking for generic chipotle or taco bell, steer clear. However, if you want authentic Mexican food that tastes like Mexican food, come here. The barbacoa burrito was awesome. It was all good."- Joe Wheeler
"Just like mi Abuelo used to make when I was little. He was from a different part of Mexico but it is nice to get the comfort food of my youth in a setting that makes you feel like familia. The service backs that up and I always feel like i am welcome and that they want to see me come back. And as always I have to recommend getting a Tamarindo soda. My favorite meats here are the lengua and cachete, but the other meats are really good as well. Well done food and great setting with good service."- The Freej
Yelp!
"This place is a hidden gem. Walking in, we were greeted and welcomed in the friendliest fashion I've seen. I didn't feel like I was walking into a restaurant to grab a bite to eat, but that I was being welcomed into the home of a friend to enjoy a meal. A great first impression." -Eric
"AMAZING FOOD. It's very fresh REAL Mexican food. We go almost every weekend! I can't get enough!" -Lauren N.
"I feel like this is as an 'authentic' experience as you can get in Springfield. Everything from the people to the loud Mexican music bumping in this joint transports you to a little Mexican market. This place is simple and charming." -Doug R.
"Everything was extremely fast. We received a plate of home made corn chips with some of the best salsa I've ever tasted almost as soon as we sat down. Our food came out within 5 minutes (every time we have gone there, even on busy days), and it was incredibly flavorful. If you're looking for authentic Mexican food in a friendly environment, you just hit a jackpot." -Chris B
"A lot of places say they are authentic but they taste the same as the next place. Tortilleria Perches is different. It is me and my wife's Friday ritual. It is definitely a must" -Nik W.
"Excellent REAL MEXICAN food! Not that chain crap! The real deal!
The food is great, portions are always more than I can put away, and the staff and owner always make you feel welcomed. If you ever have had authentic Mexican food you'll love this place and keep coming back. I wish I could keep this place to myself and friends but with food this good I have a moral and ethical obligation to tell as many people about it as possible. They make their own tortillas for crying out loud! Great selection of hot sauces, and seasonings for your food too. Love it!"- Dante L.
"This is as close to REAL Mexican food as you can get here! These people are SO FRIENDLY. They remember me when I come in and make great recommendations of new dishes to try. Chile relleno is delicious and tamale Thursday is my new favorite!"- Sara V.
"Great tacos, service, and prices! Great ambiance. Unlike any other Mexican place around."-Jim B.
"Love love love the tacos. Absolutely incredible authentic Mexican tacos."- Scott P.
"Still awesome. Everything is great. Hands down, the best Mexican place around. Slap the next person that says Cielito Lindo is good and bring them here."- Doug R.
"This is the best and most authentic Mexican food you will find in Springfield and their prices are cheaper than a fast food chain, so now you have no excuse to eat bad Mexican food."- Curtis G
"Seriously. You will NEVER regret eating at Perches. Tortillas are fresh. Food is authentic. Staff is friendly & deliver great service. Trust them on the lunch specials. I've tried a bunch of unfamiliar dishes that have always turned out to be fantastic."- Tom B.
"Unbelievably good, most authentic Mexican food in town, the shredded beef tacos are to die for. A+ on the service as well."- Jason H.
"I have dreams about this place. The chips are amazing and thick. The salsa is so fresh tasting. The carnitas tacos are to die for. Even the rice and beans are great. I've never had rice and beans that were actually special. These are."- Katie G.
"Authentic, affordable and cozy. Great food, try the Guisado de Barbacoa Dinner it's a family recipe and a house favorite. I also tried the Friday special, Chile Verde, extremely flavorful and medium spicy. The staff was extremely nice as well."- Julirose M.
"I lived near Guadalajara, Mexico for several months earlier this year, and this is the only Mexican restaurant I have eaten at in Springfield that is exactly like the delicious food I bought from street vendors in Mexico. I can see why Springfield natives might not like it, because the food isn't all drowned in grease and smothered in cheddar cheese and red enchilada sauce, but for those who want to have REAL tacos (open-faced on homemade corn tortillas, garnished with cilantro and onions), tostadas de ceviche, pozole, and tamales, this is the place."- Ashley T.
"WOW!! Read about the place here on yelp, and took the in-laws to dinner last night. It's a great mom and pop restaurant, and it represents every thing that's good about that kind of establishment. Service was excellent, the prices were extremely reasonable, and the food was absolutely stellar. My father in law is usually a pretty quiet guy, and even he was raving about how good the meal was. Of note, not even a week ago, we had all gone out for a mexican meal at another restaurant in another town, and so the comparisons came quick and easy, and Perches won by a huge margin. I can't say enough good things about our experience there. We even had an encounter with a gent from California who stopped in on a lark and just started asking us about our meal while we ate... he chatted us up while we raved about our meals and had a wonderful experience waiting on his to-go order. It was weird, but a somehow fitting cap to a great dining experience. I expect we'll be regular customers from now on. Absolutely the most authentic mexican food in Springfield."- Jedidah K.
"Simply the best place I have ever eaten. My favorites are the Mixed Meat Burritto and the Fish Tacos. Friendly service great food."- Tom D.
"Best Mexican food in Springfield! I've lived in California and Texas and this is as good as it gets in Missouri! Locally owned and operated. Locals are starting to find what the local Mexican community already knows."- Ken T.
"You absolutely will not find better Mexican food in Springfield. Here are some things to try:
chips with anything (salsa, guac, queso) -- they are all excellent! Shredded beef burrito with queso on top. The burrito is absolutely STUFFED with high-quality meat, at a very reasonable price. If you order it as the "plate" you will receive sides of rice and beans, both of which are absolutely top-notch
Carnitas torta (sandwich) -- sometimes the torta is listed as a special, but will likely make it for you anyway-- just ask. This sandwich is so simple, but so perfect -- just pork, guac, mayo, lettuce, tomato, on delicious bread. Chilaquiles -- sometimes they are listed as a special, but I think they'll make them for you anytime you want -- make sure to request the 2 over-easy fried eggs on top. Nopales plate -- currently available as a special on Wednesdays -- this gorgeous stew of pork and cactus is quite literally one of the most delicious things I've ever tasted. Their soups -- always huge, hearty, and delicious... particularly the chicken soup. I have been here many, many times, and I have NEVER been disappointed! Not only is the food great, the family that runs this place are just the nicest people you'll ever meet. It feels like you're having dinner at their house.
Road Tips
WOW! Check out this AWESOME and detailed review from Will with Road Tips (one of the TOP 10 most popular blogs on Urbanspoon)! Thank you Will!
http://roadtips.typepad.com/a_salesguys_guide_to_the_/2014/06/tortilleria-perches-springfield-mo.html